10 Places To Buy Fabric Masks in Ontario
Hey! Do you have a face mask to stay protected amidst this pandemic? We cannot deny that it's one of our needs today. Moreover, if you try to look around, you cannot enter into any establishment without wearing one. Hanging outside without wearing personal protective equipment (PPE) is highly discouraged.
Maybe you prefer a disposable medical mask since it's a lot more cheaper compared to a reusable type. However, in the long run, since the fabric type of mask can be used longer, you can save funds in choosing it. Furthermore, we are aware that there is a widespread shortage of personal protective equipment (PPE) such as medical face masks.
We know that one of your problems is where to buy one near your location. The good this is, in this article, we will help you seek for the places where you can buy a quality fabric mask.
Photo take from: www.onderoeks.com
Onderbroeks made reusable face masks to meet the shortage of the medical masks. They made their mask from a high-quality fabric to give you maximum comfort. Moreover, the shop makes sure that they produce beautiful products without compromising its main purpose.
Additionally, the masks are proudly made in Kingston, Ontario. By purchasing their masks, you are helping their local small businesses. They feature their reversible masks to use its side according to your preference. You can visit their store in Kingston, Ontario.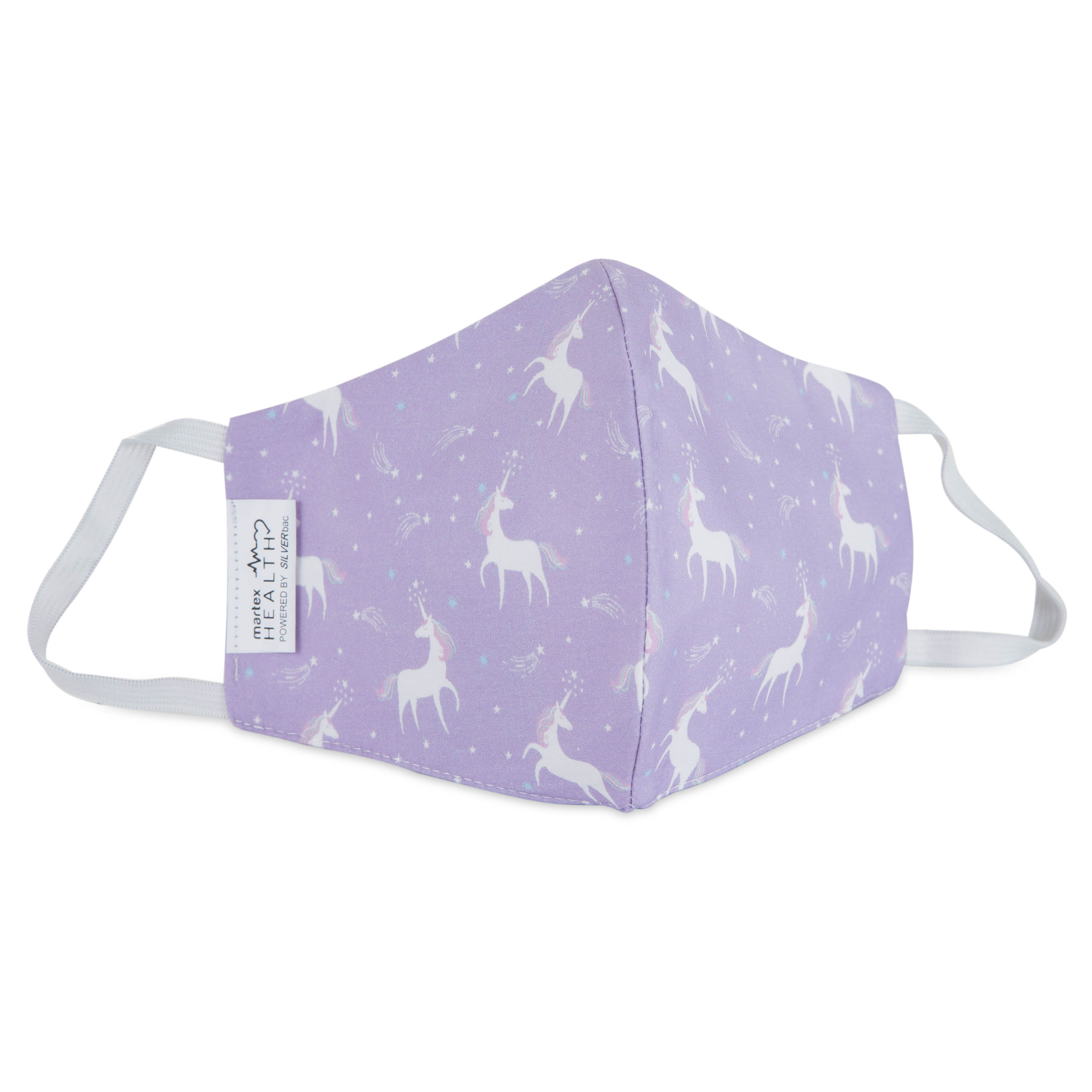 Photo taken from: www.walmart.com
Walmart at Ottawa sells a very affordable type of reusable fabric mask by set. They feature their unicorn design fabric masks that every child will surely love. They use breathable fabric so that you will feel comfortable when using it.
Moreover, the Supercentere offers different designs for both males and females. They have a variety of colors and designs to meet what you specifically want. You can visit the shopping center at  Ottawa Train Yards.
Photo taken from: www.tribalrhythm.com
Tribal Rhythm became popular from their vintage fabric masks. Moreover, their product featured their slip pocket on where the filter sheet can be inserted for additional protection. The shop makes sure that their masks are fit to the user for both men and women. That is why they use easy to adjust lace. Buy yours at their store in 248 Queen St W, Toronto.
Photo taken from: www.kitchenwastebulk.com
Zero Waste Bulk proudly made their masks by hand. They offer a unique way of making their maks. The buyer chooses the print, color, and style. In this way, you will surely be satisfied with the result since you have the freedom to choose your style.
On the other hand, the shop reminds their buyer that just like any other masks made up o fabric, theirs are not medical grade. In other words, fabric masks cannot guarantee protection against COVID-19. However, with frequent hand washing plus social distancing, your health will be pampered. The fabric masks are meant to use in public so that the asymptomatic will not spread the virus. Visit their store at  110 King St S Unit B, Waterloo.
Photo taken from: www.oliveandsplash.com
Olive & Splash designs mask or all season. Their mask is best whatever weather condition you have because of its thermal regulator fabric. Moreover, they are known from their hypoallergenic and antibacterial kind of mask. In other words, the fabric they use does not protect your skin alone but pampers it also.
Their Bamboo face mask features protection from ultraviolet rays that are harmful to your skin. You can check their design both online and at their physical store behind 3360 Harvester Rd, Burlington.
Photo taken from: www.mettamade.com
Mettamade uses bamboo and spandex fabric as the main materials in making their mask. It is made from 95% bamboo rayon and 5% spandex. From the material it is made of, you can assure its quality and durability.
Moreover, their Bamboo Jersey Non-Medical Grade Face Masks is proudly made in Canada. Their mask offers four adjustable ties for easy adjusting and to make sure it fits you. Their shop is located in 1032 King St W, Hamilton.
Photo taken from: www.carrymaternity.com
Carry Maternity helps to meet the widespread shortage of face masks around Canada. Their mask are available beginning June 1st, 2020. However, they offer pre-order services to make sure that you will be in the priority once the stock is available.
They made masks with a very neutral color that everyone will love. They play a big part in the  #CARRYCARES project that aims to help the people around. In every mask sold, they donate the $2 to Toronto-based food bank. Take a visit to their store at 110 Cumberland St, Toronto.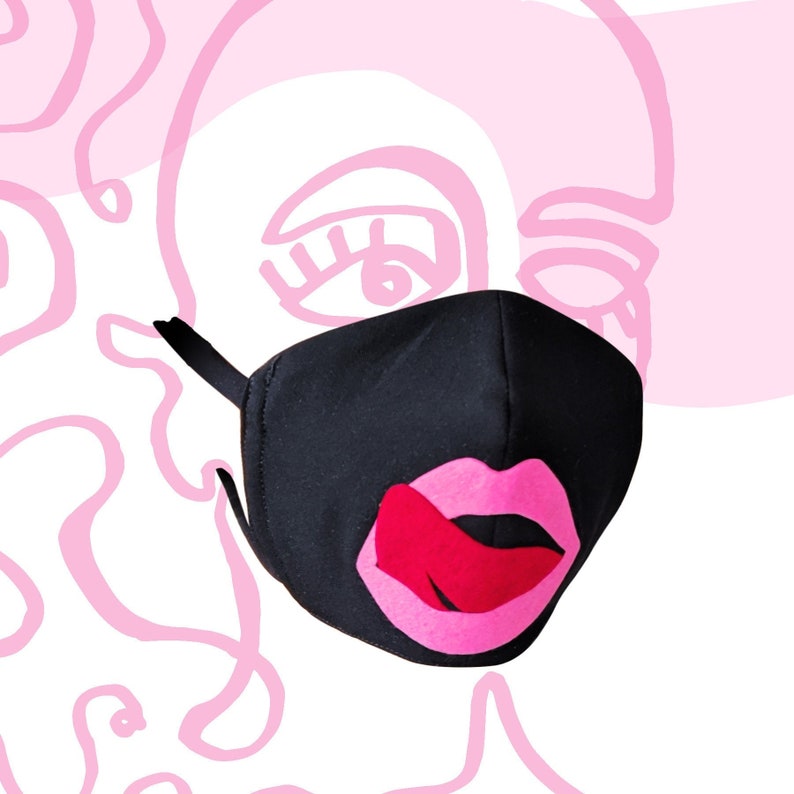 Photo taken from: www.grandi.com
Grandi designed a lip-adorned mask to help in combating face masks shortage. They want their buyer to still be fashionable while reducing the transmission of the virus. Moreover, their masks look artistic and fun possessed ear straps that can be adjusted easily and won't hurt your ears. We know that irritating straps make us don't love wearing masks. That is why Grandi uses broader straps to make you like it.
With its flexible nose wire, you can assure that the mask will fit you and make you feel comfortable. Buy yours at Vancouver, British Columbia.
Photo taken from: www.kwesiya.com
Kweisya designed a mask that is made up o 100% cotton to give you the comfort you deserve. Their washable and reusable masks are produced from African Wax Fabric. Besides, the shop made it reversible so that you can choose the side you want to show. People patronize their masks because of their beautiful and colorful patterns and designs.
Their handmade fabric masks are proudly made from Toronto, Ontario. With proper distancing, sanitizing, and handwashing, their fast mask is a great help. You can make an order at their online shop at Kwesiya.
Photo taken from: www.e3koncept.com
This washable and reusable masks are perfect for your day to day uses. E3 Knocept designed this mask for your protection when going to public places like market or mall. When you go to the said place, social distancing is hard to do.
Additionally, their masks come in 3 sizes for your choice. You can visit their physical shop at 285 Manitoba Dr, Toronto or order it online at E3 Koncept shop.
We want to know your choice. We know that you love most of the masks. Which mask is your bet? Don't hesitate to share it with us!
Source:
ellecanada.com/fashion/shopping/21-canadian-fashion-brands-that-are-now-making-non-medical-masks