Nowadays, COVID-19 threatens the lives of people without even knowing it. It is like, we're fighting with the opponent we don't actually see. However, the World Health Organization keeps on reminding us about the precautionary measures we can do to lessen the possibility of acquiring the virus.
One of those preventive measures is wearing of face mask. The virus is transmitted from one person to another by respiratory droplets. In addition, our mouth and nose are the portals where the virus can enter. That is why wearing a face mask is one of the most advisable things to do.
However, because all of the people knew about the benefit of a face mask, the pharmacies were run out of stock. But the good thing is, there are face masks made up of fabric. This kind helps us to cover the portal of entry of the virus.
Since we want to help you to make seeking fabric face masks hassle-free, here are the 20 places in Toronto, Canada to purchase one. The following can be purchased either at their physical store or online.
1. CMPcouture at St. Clair and Dufferin Street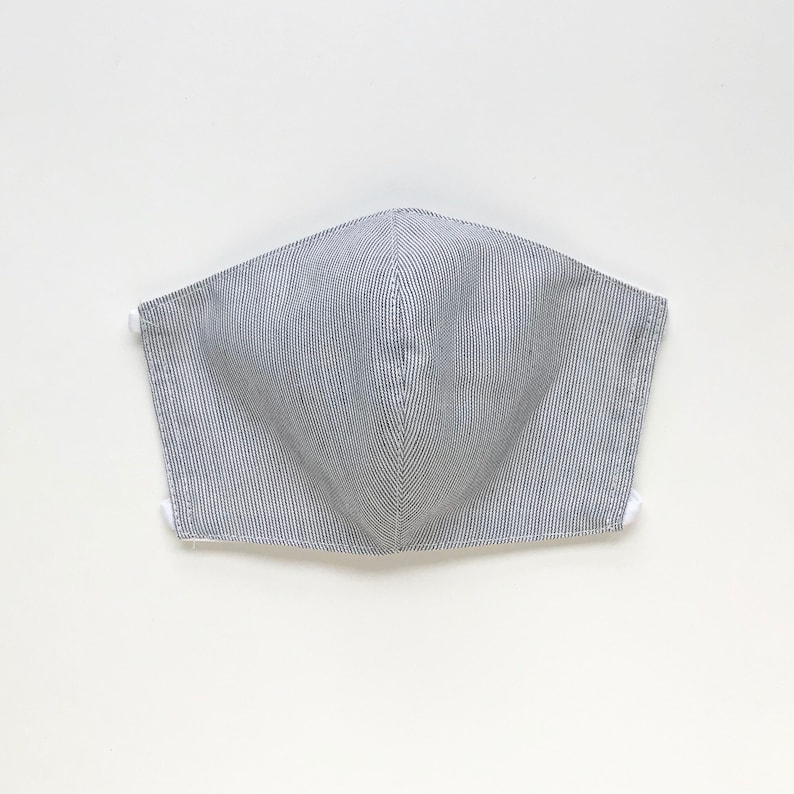 photo taken from: www.etsy.com
Christine M Peter (CMPcouture) offers masks that are made by hand in Toronto. The place is specifically located at Toronto's west end St. Clair and Dufferin.
If you want to have a mask made up of super-soft cotton lining, check this one. Moreover, its soft jersey ear strap gives comfort and prevents ear irritation. Sizes are available at Medium and Large.
You can also shop online at etsy.com/ca/shop/CMPcouture.
2. Greta Constantine at Andrews
Greta Constantine supplies their masks to their trustworthy retailers in Toronto including in Andrews. The Jaguar Mask by Greta Constantine gives you comfort while protected. The material used is breathable and wicks away your sweat.
You can purchase the product in their three locations; 2901 Bayview Avenue, 87 Avenue Road, 25 The West Mall, Toronto, Ontario.
3. Mackage at Yonge St., Toronto, Ontario
Mackage designed fabric face mask for your protection. The masks are available in nine colors for your choice. Furthermore, their mask features triple-layer protection and easy to adjust nose wire for a perfect fit. It also offers adjustable earloops and head strap.
The mask is perfectly designed breathable for your comfort with its extendable cover to the chin. You may purchase the mask at their store at Yonge St., Toronto, Ontario.
4. Ellie Mae at Yonge Street, Toronto
Elli Mae designed 13 different styles of face masks. One great thing with their mask is the slip pocket to hold a filter sheet for extra protection. Moreover, its design offers extra ties for more comfort in your part.
Their shop is located at 2525 Yonge Street, Toronto, Ontario.
5. Tanya Théberge at Toronto
If you are looking for a fashionable mask, this one is perfect for you. Tanya Théberge uses denim to produce a beautiful face mask. Moreover, this mask features a nose wire to perfectly fit you.
6. House of Jimbo at Victoria's Pandora Ave and Toronto
Jimbo launches his very eye-catching mask design. His online platform, House of Jimbo aims to make masks for people in Victoria's Pandora Ave. However, the designers extend their hands up to Toronto.
7. Roots at Castlefield Avenue, Toronto, Ontario
This reusable mask is designed to protect you against COVID-19 without making you feel uncomfortable. In addition, the masks offer a slip pocket where you can insert a filter sheet for more protection. You can purchase it at Castlefield Avenue, Toronto, Ontario.
8. Tanya Taylor at Saks Fifth Avenue, Toronto
This double-lined mask offers more protection just for you. Moreover, its elastic earloops and nose wire assure its perfect fit. You can purchase this mask online or at Saks Fifth Avenue, Toronto.
9. Threads Helps
Threads Helps offers a mask with a pocket where you can place a filter sheet. Furthermore, it is made from nylon and elastane so you can assure its quality. Their online shop is based in Toronto.
10. Fit 2 Fly Apparel at Carlaw Ave, Unit 104 Toronto
This masks can be purchase online at Fit 2 Fly. They offer a variety of colors for your choices. Additionally, the same fabric is used by the circus performer in the studio. You can visit the shop at Carlaw Ave #104, Toronto.
11. Tribal Rhythm at Queenwest, Toronto
Photo taken from: www.tribalrhythm.com
The shop offers a mask with vintage fabric but, many other kinds are available. In addition, its inner layer is made up of a very soft kind of fabric to give comfort and a slip pocket for additional protection. You can purchase this reusable and washable mask at Queen West, Toronto, or at Trible Rhythm online shop.
12. Doll Factory by Damzels
This face mask made up of fabric is perfect for you. Same as with other masks, this one has a pocket where you can insert filter sheets. You can visit their shop at 394 Roncesvalles Avenue, Toronto, or at their online shop at Doll Factory By Damzels.
13. Mode Masks
Mode masks offer made to order masks to make sure that you will receive the color and style you want. Furthermore, their masks became famous because of its very unique fabric colors. You can order it in their online shop at Mode Mask Collection.
14. Protect Styles
Protect Styles designed a two-layer face mask with pocket for filter. additionally, the shop offers different designs and a variety of colors where you can select according to your taste. Purchase their mask on their online shop at Protect Styles.
15. Peach Berserk
These masks are equipped with pockets for filter sheets. Peach Berserk made their masks using unique colored fabrics. You can make an order here.
16. Bathing Belle
Bathing Bell offers beautiful colored masks that you will surely love. You can visit their online shop at Bathing Belle or at 355 Roncesvalles Ave, Toronto directly.
17. The Peoples Mask
The Peoples Mask makes face masks from different colors of fabric. You can check the available colors in their online shop at the Peoples Mask Collection. Moreover, the products are proudly made and ship within Canada.
18. Mayer Man
This stylish choice mask are handmade from Toronto. It gives comfort for all-day use. Moreover, they offer colors that will complement to the color of your shirt. Made order at Mayer Man online. You may also visit their shop at 1929 Avenue Rd, North York, Toronto.
19. Handsome and Lace
If you want to have a decent mask that you can use, try to check Handsome and Lace. Additionally, the shop also offers face masks with different sizes both kids and adults. You can make an order here.
20. Olive & Splash
This mask is carefully made to protect your sensitive skin. Olive & Splash is 99.8% antibacterial and hypoallergenic. In other words, you are protected from the virus without compromising your skin.
Buying face mask is a good investment for your health. Who knew that the piece of cloth we don't care back then became our necessity today? Share your style and preference to us!
Sources:
www.blogto.com/fashion_style/2020/04/where-to-buy-face-masks-in-toronto/
www.fashionmagazine.com/style/face-masks-canada-fashion-brands/