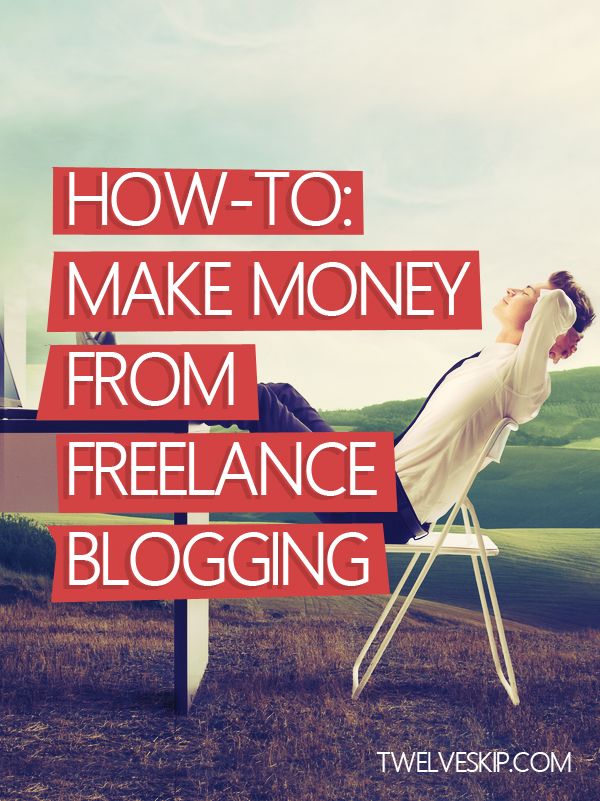 Pin For Later: click for the pinnable graphic
A couple of years ago, I was sitting on my computer drinking coffee – much like I am now – and trying to figure out what I'm going to do with the two blogs I had at the time.
I had already been blogging for a while at that point, but in order to move things forward and grow my blogs some more, I needed additional funds.
The conclusion was simple – I had to start making some money as soon as possible!
Now, the funny thing about making money from a blog is that the web is chock-full of advice on the topic.
This is something you'll quickly realize once you do any kind of Google search with the words "money" and "blogging" in it.
The only problem is that 95 percent of that advice talks about the exact same process (using different words). It's this:
Write quality content.
Build an email list.
Create a product (a PDF or something).
Sell it to your email list.
This is all fine and dandy in theory, but there's just one problem. Executing it will take you at least six months, and for some blogs it can go as far as two years before the first dollar comes.
My response:
Ain't nobody got time fo' dat!
I didn't have time fo' dat, for sure! So I needed something with a quicker payout.
Note: I'm not going to pitch you on any shady biz-op program or anything. I really want to share the complete action plan on how to get paid by the end of the month, without holding back on any piece of the puzzle.
The fastest way to make money blogging?
Two words: freelance blogging.
Freelance blogging is the fastest, the safest, and the most overlooked method to make money from a blog at the same time.
Just one thing, though. Freelance blogging is 100 percent active income – you find a client, land a deal, work, and then you get paid, so it's not like "sit back, relax and watch the money come in."
Freelance blogging is the fastest, the safest, and the most overlooked method to make money from a blog at the same time.
I can almost feel the tension right now, so let's address the big question here: Why would anyone hire you?
You're a blogger. And I suppose you've been a blogger for more than a couple of months. That means that you know how to write decent posts and how to connect with readers.
Way too many companies out there, however, don't know this stuff at all. They have boring websites, boring content, and overly promotional social media profiles.
This is where you come into play. If you present your expertise and your services the right way, they will be interested.
The imposter syndrome is a big problem for bloggers – aka "why would anyone listen to me" – but we just have to fight through it and try our strengths in the business world anyway.
Okay, onwards to the action plan!
HOW-TO: Make Money From Freelance Blogging
Step #1: Interview yourself
The first, and the most important step is interviewing yourself about the resources, time, and expertise you have available.
Let's start with these:
How much time do you have per week to spend on your freelance blogging tasks? There's no rule here. Even 5 hours a week is enough to get you started. Also, you don't have to spread this time evenly across the week. If you want to, you can do everything on a Sunday afternoon.
What's your area of expertise? A good place to start is to look at your own blog and try to list all the high-level topics you're comfortable writing about.
For instance, if you have a blog on the Paleo lifestyle, then put "healthy eating" on your list, or even "health." Make it broad.
You should end up with 3-5 such topics. Having this list allows you to try your luck on a number of freelance blogging markets and not just in one narrow space.
What's your rate? What would be your ideal rate for writing a single blog post?
The best way to come up with this is to set your desired hourly rate, and then do some math to trace it back to per-post rate.
Here's how:
Pick whatever dollar amount seems fair for one hour of your work.
Mind the clock and check how much time does it take you to write a single post of 1000 words.
Divide one by the other to get your per-post rate.
For example, if I can write a 1000 word post in an hour and a half, and my hourly rate is $80 then my per-post rate would be $120.
What else can you offer? This will depend on your particular skillset, but there usually are other things you can offer apart from writing.
For example:
Image tuning – if you're good with Photoshop.
WordPress management – if you know the platform.
Post promotion – if you have people skills and know how to reach out to strangers via email.
Social media promotion – tweeting, and so on.
Step #2: Create a "Hire Me" page on your blog
Having all of the above handled, you can create a new page on your blog. Title it simply "Hire Me."
This is just a standard, yet very powerful page. Whenever you're pitching your services to someone, this is the page you'll be linking to.
Here's a great tutorial by Tom on how to build a properly awesome "hire me" page.
Note: This isn't your standard "About" page. There are differences.
Step #3: Reach out to people directly
This is a great moment to start letting people know that you're on the market and ready for work.
There are four main things you can do here. The first one is the most obvious, so I just want it out of the way before we move on:
1. Job boards. There are a lot of boards on the web. You can check them out if you want to, but keep in mind that you can have a really hard time finding any jobs that pay your desired rate. For example: jobs.problogger.net, JobPile.
2. Reaching out to your personal network of contacts. Your friends, business contacts, colleagues from work, and other blogger friends are always a great place to start your outreach.
And you don't even have to sell them on anything. Simply announcing that you're offering freelance blogging services is enough.
What we're doing here is planting your seeds – setting yourself up for future work.
3. Do cold outreach and share your expertise. The idea here is to use Google or Technorati to find relevant companies you could work with. Search for businesses that have blogs, but blogs that are not that top-notch yet. I mean, blogs that have some issues with content quality or regularity.
When doing so, try aiming at businesses that look like they might have marketing budgets and aren't just mom-and-pops kind of endeavors.
Send them an email, list the things they are doing wrong (be specific) and at the same time mention what you would do to fix those issues.
Step #4: Get the right tools
Blogging for yourself is a bit different than blogging for other people. For example, if you delete something by accident or lose a piece of data on your site then it's just "oh well, too bad."
But if that happens on your client's blog, you're in trouble.
Here are some tools you can start with. They should help you with the common challenges of freelance blogging:
1. Good data backup / synchronization tool. Try Dropbox or Box for this. They will give you the certainty that no data will ever get lost. Even if your computer gets stolen, you can still restore your data from the cloud.
2. Good client proposal tool. Sending and managing proposals is a big aspect of freelancing. You will be dealing with clients regularly. Consider a tool like Bidsketch, which will take care of your proposals and help you wow your clients with some professional design of the things; not to mention the tracking capability.
3. Good productivity / work management tool. Different people prefer different things, but a good starting point is Remember The Milk or Trello. They are great for to-do lists and project management.
Step #5: Set up your gigs properly
Once you've come across a potential client, here are the two basic rules for negotiating a deal:
Aim for a 50-50 payment split – half of the money up front and half upon completion. That way you can make money even before you do any work.
Work with a contract whenever possible. Contracts are your safety net. You can start with some templates, like these.
Your turn
So the question is: Can you really make money by the end of the month?
Well, if you're reading this on the 29th then no, so it's my bad on the headline choice. But can you make money within the next 30 days or so? Absolutely.
The only thing I ask you to do here is suspend your disbelief for a couple of days, set up everything described here and just try taking action on it. The benefits can be huge.
What's your biggest doubt when it comes to turning your blog into a business that's making money? Do you think freelance blogging could be the solution for you?