14 stylish twitter header photo templates + inspirations (2023)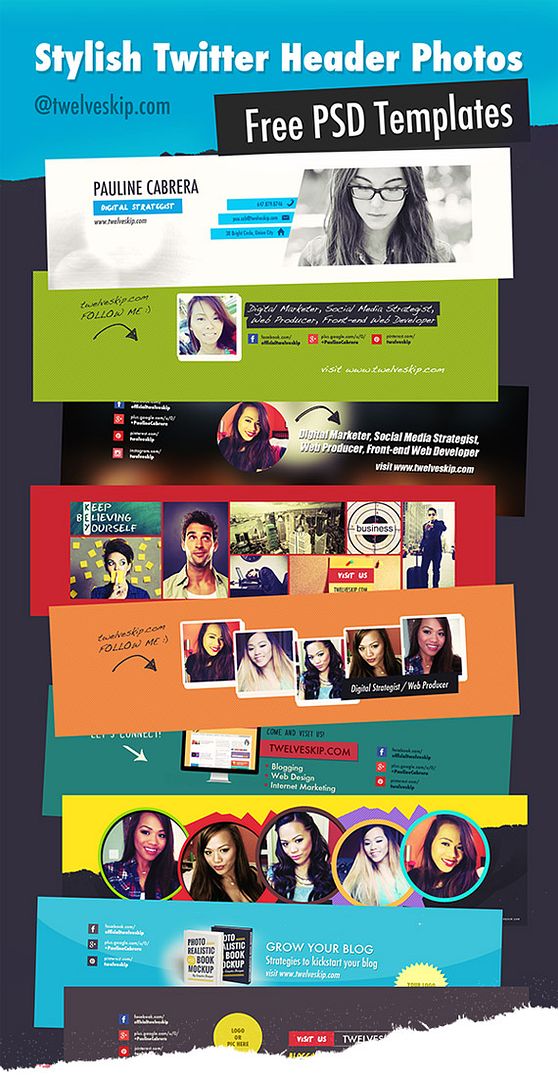 Pin For Later: click for the pinnable graphic
Twitter has rolled out its new and improved profile design to everyone.
Now what?
Time to dress it up especially that giant-sized header!
Why not take advantage of this new feature to show off what you've got and make your online presence more meaningful?
In order to do that, you must have an attractive header photo that will leave a long-lasting impression on your visitors.
You can use the templates below to help you generate new ideas for your own cover photo.
You can modify or alter these the way you want them to be.
Feel free to change the colors, the backgrounds, style, etc.
Your choice.
No link back required.
PS: You'll lose the original quality of your chosen cover photo once it's uploaded. It's just how Twitter works (as of now), but hopefully they get this fixed soon.
Alright, here you go. Enjoy!
14 Twitter Cover Photo PSD Templates
1. Retromazing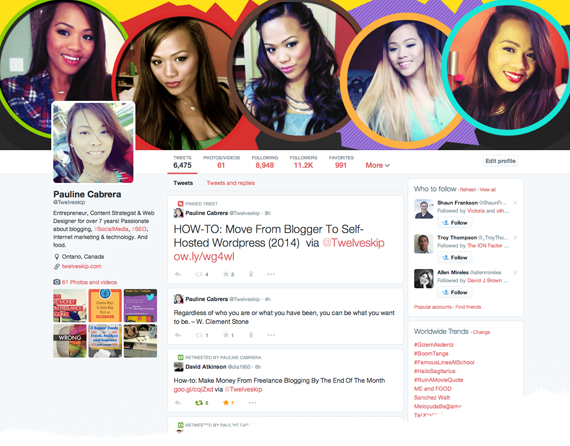 2. The Minimalist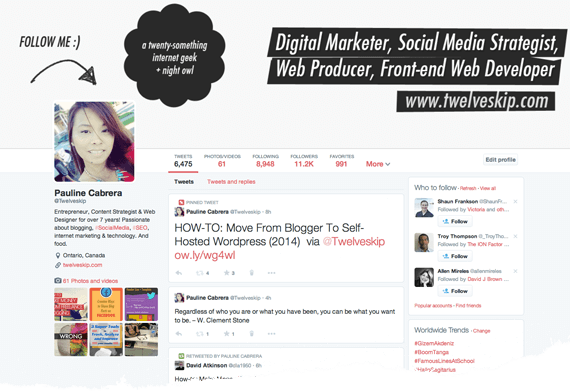 3. Selfie'd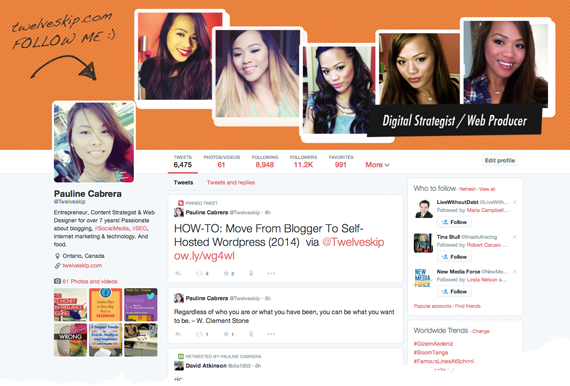 4. Green Geek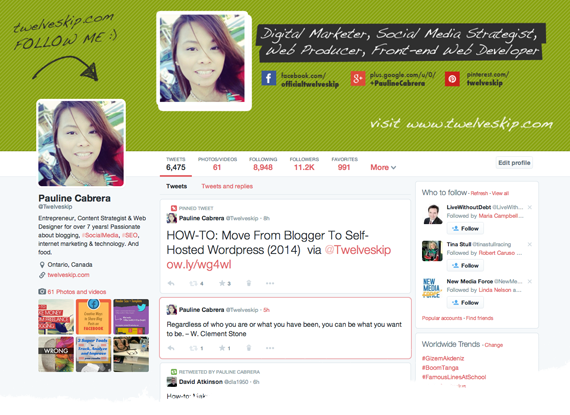 6. The Genius Seller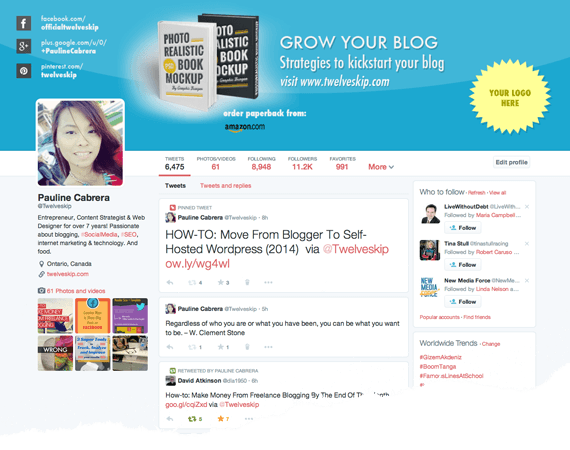 7. Oceana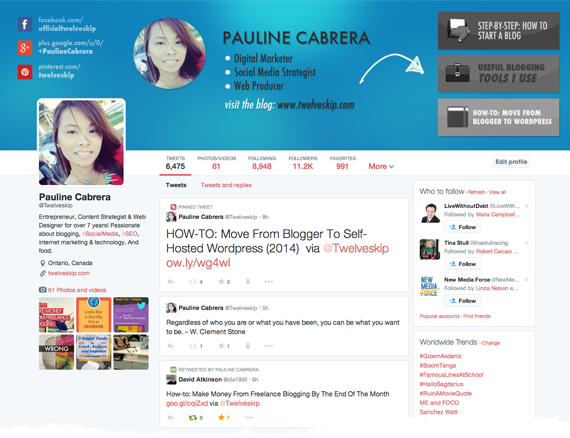 8. Pastel Lurve
9. Vintage Retro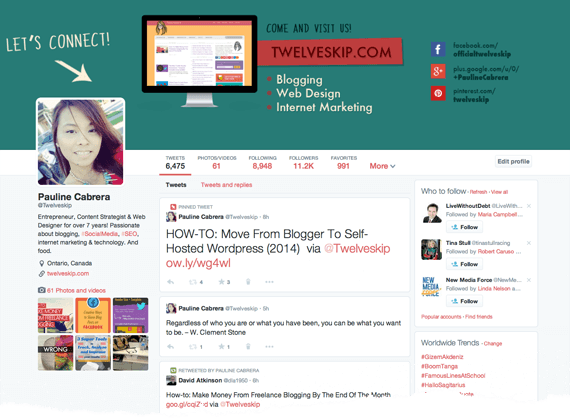 10. Simply Fantastique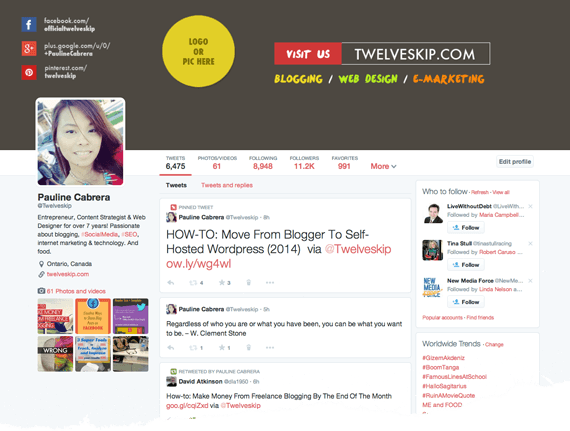 12. The Photographer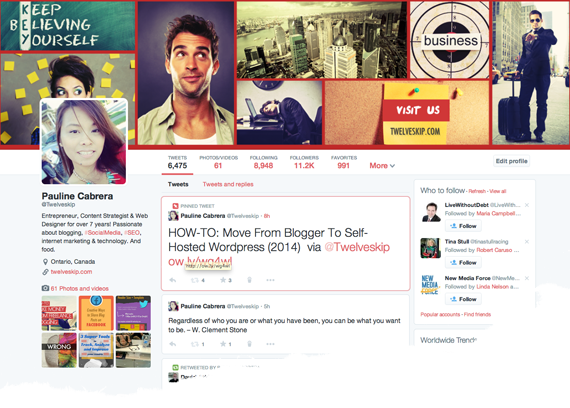 13. The Professional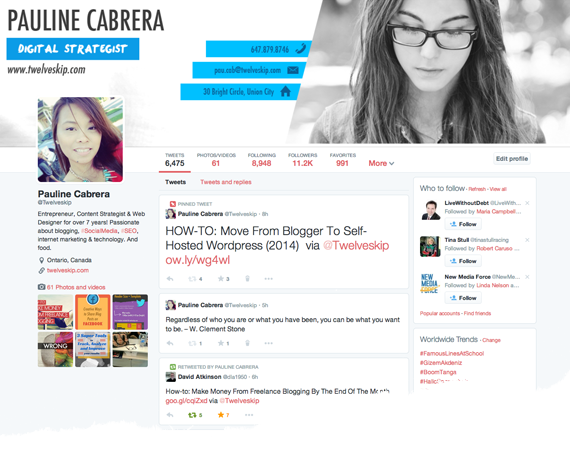 14. Blurred Burr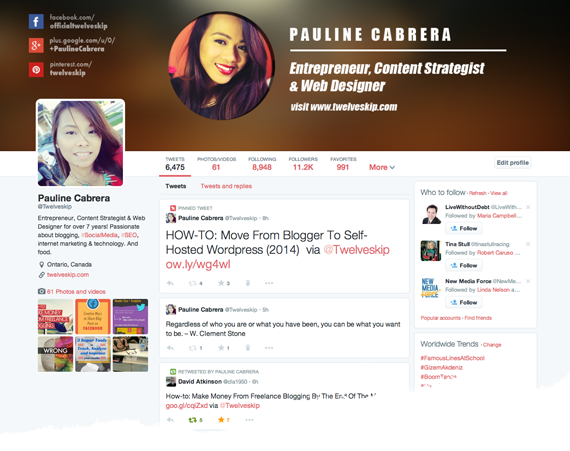 Need A Customized Header? Hire Me.
No time to do it yourself? I can help! If you need me to design a customized Twitter header image, you can always hire me! Click here for more details.
Credits + Resources